The Anglican church Central West QLD
The Parishes of the Central West
Thank you for joining us from time to time throughout the year
And we Pray that you'll have a Safe, Merry Christmas and a Healthy Prosperous New Year.
​
Christmas Service Times are now Available
Check each location for details.
​
Anglican Church Central West QLD

&
Blackall Anglican Church
Or by following the link to Church Services
​
LATEST NEWS
The Venerable Tom Henderson-Brooks

has announced that he will be moving to Canberra in the New Year to take up a position in the Diocese there.
Revs. Graeme & Susan Liersch

leave on January 1 and commence their new position at Wonthaggi/Inverloch on February 1.
Latest on-line church service
The Anglican Church of Central West QLD includes the Parishes of Longreach, Barcaldine, Winton & Barcoo covering the townships of Longreach, Muttaburra, Ilfracombe, Isisford, Jundah, Stonehenge, Winton, Boulia, Bedourie, Barcaldine, Aramac, Jericho, Alpha, Blackall, Tambo & Yaraka.
The region covers roughly 200,000 Sq Kms and is the most Western part of the Anglican Church Central Queensland (Diocese of Rockhampton).
Pentecost 13, To Forgive or not to forgive?
Pentecost 14, All or nothing!
Pentecost 15, Bearing Witness to the Power of God!
Pentecost 16, Grumbling against God!
Pentecost 17, BEING THE FIRST SON!
Pentecost 18, The Ten Commandments
Pentecost 19, The wedding banquet
Pentecost 20, St Luke the evangelist
Pentecost 21, Dealing with frustration
Pentecost 22, The Saints of god & the beatitudes
Pentecost 23, A Lamp unto our Feet
Christ the King - The Reign of Christ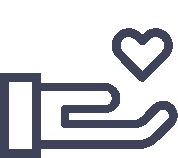 "Whoever is generous to the poor lends to the lord, and he will repay him for his deed."