Barcaldine
Mission District
Services have resumed with limited numbers and Covid 19 distancing and hygiene regulations.
​
​
​
holy communion, This Sunday,
9th AUGUST 2020, at Barcaldine.
Following strict COVID 19 Regulations.
The Mission District of Barcaldine covers the townships of Barcaldine, Aramac, Jericho, & Alpha with church buildings and services held in each town on a regular basis.
Service times:
9 am Sundays At Barcaldine.
Services are conducted under social distancing rules.
Please abide by directions given by those leading services.
​
Next Communion Service at Barcaldine
Next Services at Alpha & Jericho
Gems of Philippians partS 1-6
Pentecost 4, Sacrifice
Pentecost 5, Allowing God In
Pentecost 7, the Stairway to Heaven
Pentecost 8, wHAT IT MEANS TO TRULY LOVE JESUS
Pentecost 9, STRUGGLING WITH GOD
Pentecost 6, Not Despising our Birthright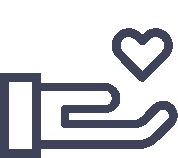 "Whoever is generous to the poor lends to the lord, and he will repay him for his deed."