Services have resumed under Covid-19 Hygiene & Distancing rules.
Please abide by Staff Directions,
Thank You!
MEDAL (OAM) OF THE ORDER OF AUSTRALIA IN THE GENERAL DIVISION
The Reverend Beth O'NEILL, Blackall QLD 4472
For service to the community of Blackall.
Church
· Honorary Priest-In-Charge, Anglican Parish of Barcoo, Anglican Diocese of Rockhampton, since 1993.
· Ordained Deacon, 1991.
Council
· Member, Drought Recovery Fund Board, Blackall Tambo Regional Council, since 2016.
· Crisis Contact Person, Neighbourhood Centre, Blackall Tambo Regional Council.
· Councillor, Blackall Shire Council, 1991-2004.
Community
· Secretary, Local Ambulance Committee, 1995-2017.
· Member, Blackall Hospital Auxiliary.
· Chaplain, Barcoo Living Aged Care Facility.
· Member, Volunteer Management Committee, Barcoo Family Care Group, 1992-2006.
Awards and recognition includes:
· Recipient, Blackall Australia Day Citizen of the Year, 1996 and 2003.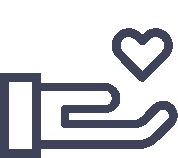 "Whoever is generous to the poor lends to the lord, and he will repay him for his deed."