All Services are suspended until further notice.
However St Andrew's will be open for individual prayer from 9am - 5pm Daily
Fellowship Dinners at Longreach
are suspended until further notice
The Parish of Longreach covers the townships of Longreach, Muttaburra, Stonehenge, Isisford, Ilfracombe, Jundah and the remote community of Morella. Services are held in Longreach, Muttaburra and Jundah on a regular basis.
Facebook/ Anglican Church Central West QLD
Palm Sunday
Bishop Alf Chipman (Retired) Visit
CANCELLED
Maundy Thursday service
CANCELLED
Fellowship Dinner @ St Andrew's, 5 pm
Bring a plate of food to share.
​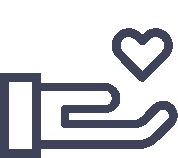 "Whoever is generous to the poor lends to the lord, and he will repay him for his deed."