Next Holy Communion Service
8 am, Sunday 2nd February @ St Andrew's,
146 Emu St, Longreach
This weeks Service at Longreach
5 pm, Saturday 25th January
The Parish of Longreach covers the townships of Longreach, Muttaburra, Stonehenge, Isisford, Ilfracombe, Jundah and the remote community of Morella. Services are held in Longreach, Muttaburra and Jundah on a regular basis.
Facebook/ Anglican Church Central West QLD
Bishop Lays up Episcopal Staff and retires
Parish AGM after morning service
Fellowship Dinner @ St Andrew's, 5 pm
Bring a plate of food to share.
​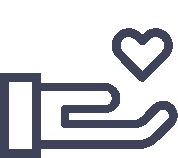 "Whoever is generous to the poor lends to the lord, and he will repay him for his deed."