Church services continue under Covid 19 Hygiene & Distancing regulations.
Please abide by staff directions.
Thank you!
Sermons are available on our facebook site:
Anglican church Central West QLD.
​
Garage Sale - In reccess until the New Year.
St Andrew's Hall, 144 Emu St, Longreach
9 am- 12 midday
Next Holy Communion service
Sunday 27th Dec' 2020 @

8 am
Christmas 1
Fellowship Dinners at Longreach
are suspended until further notice
​
Please follow Social Distancing Regulations.
Thank You!
The Parish of Longreach covers the townships of Longreach, Muttaburra, Stonehenge, Isisford, Ilfracombe, Jundah and the remote community of Morella. Services are held in Longreach, Muttaburra and Jundah on a regular basis.
Facebook/ Anglican Church Central West QLD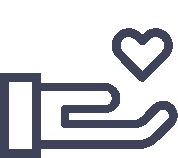 "Whoever is generous to the poor lends to the lord, and he will repay him for his deed."